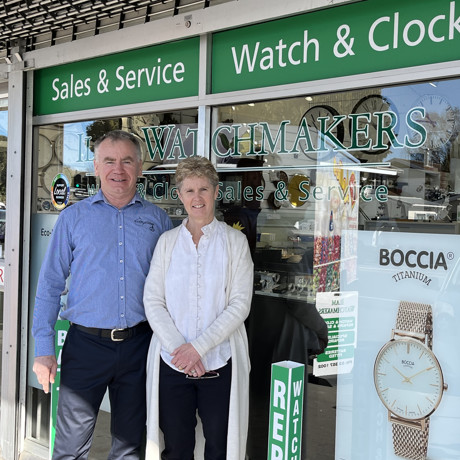 Geoff & Michelle
Geoff Butler is a born and bred Cantabrian. He started his watchmaking apprenticeship in 1976. The first 25 years of his watchmaking career were spent at Nairns Watchmakers. He and his wife Michelle then opened their family owned business, Ilam Watchmakers, in December 2001.
The business has grown steadily over the years and we now have a team of 14 staff including fully qualified watchmakers, apprentices, technicians and admin/customer service officers. This makes us one of the largest watch and clock repair centres in New Zealand servicing the whole country.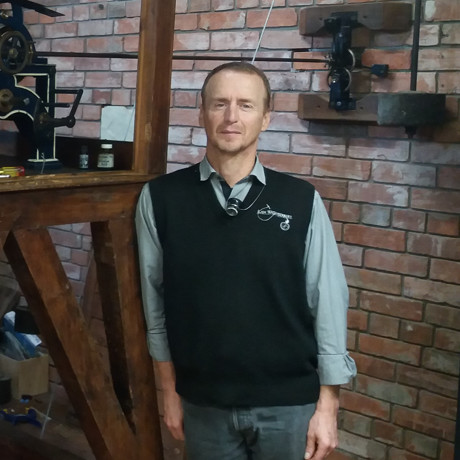 Francis
Francis completed his Diploma in Watch and Clockmaking in Budapest, Hungary in 1983. He also gained the Russian Certificate in Watchmaking in 1988. Francis has worked as a Watchmaker in London and Hungary which included Omega watch training. He has been with Ilam Watchmakers since 2008 with an overseas break for a couple of years and returning to us in 2011. One of his specialties is repairing all sizes of clocks including town tower clocks.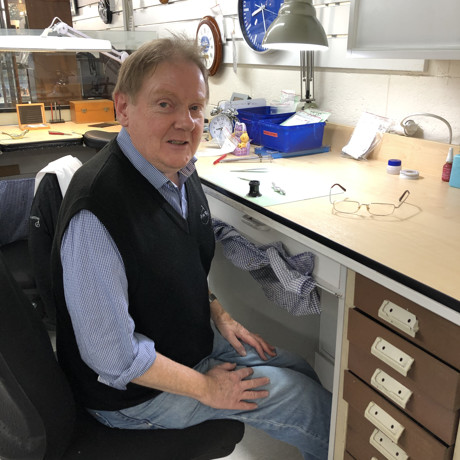 Michael
Michael has been a watchmaker since 1975 having completed his Trade Certificate in watch and Clock-making in 1979. He specialises in antique watches and pocket watches. Before coming to Ilam Watchmakers in 2013, Michael spent 27 years at Harrington Jewellers in Riccarton Road.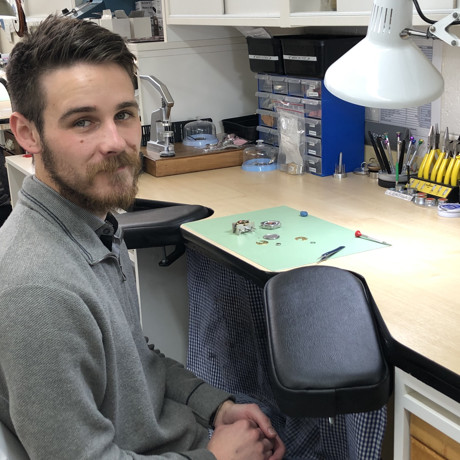 Mark
Mark completed his Trade Certificate in Watch and Clockmaking during 2020. He started at Ilam Watchmakers as a part time employee while at school in 2015. He is very knowledgeable on a wide range of time pieces and says the learning never stops.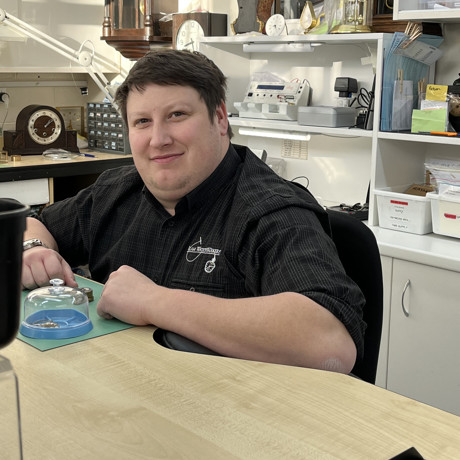 James
James qualified in 2023 and is dedicated to the watchmaking profession. He is always keen to learn more and has been at Ilam Watchmakers since 2019.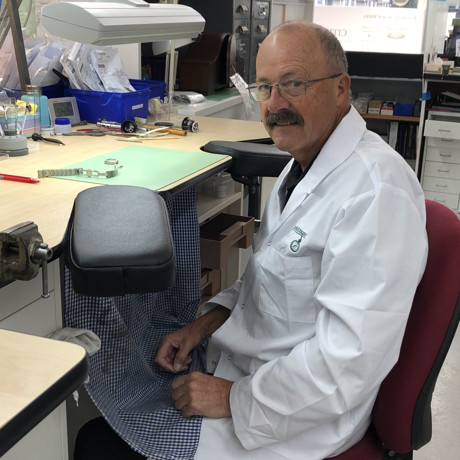 Matthew
Matt has been a watchmaker for 40 years. He has worked for Omega Service Centre both in England and Australia.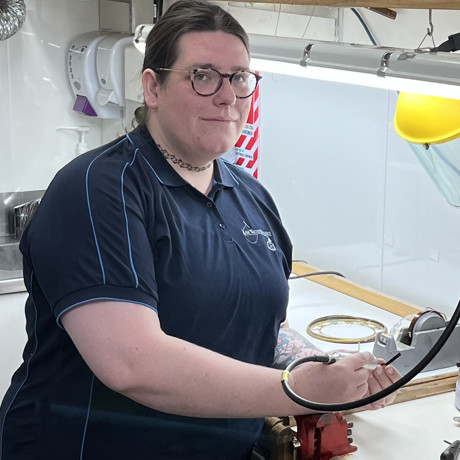 Alice
Alice is an apprentice who signed up in October 2020. Another member of the staff on their way to qualifying.